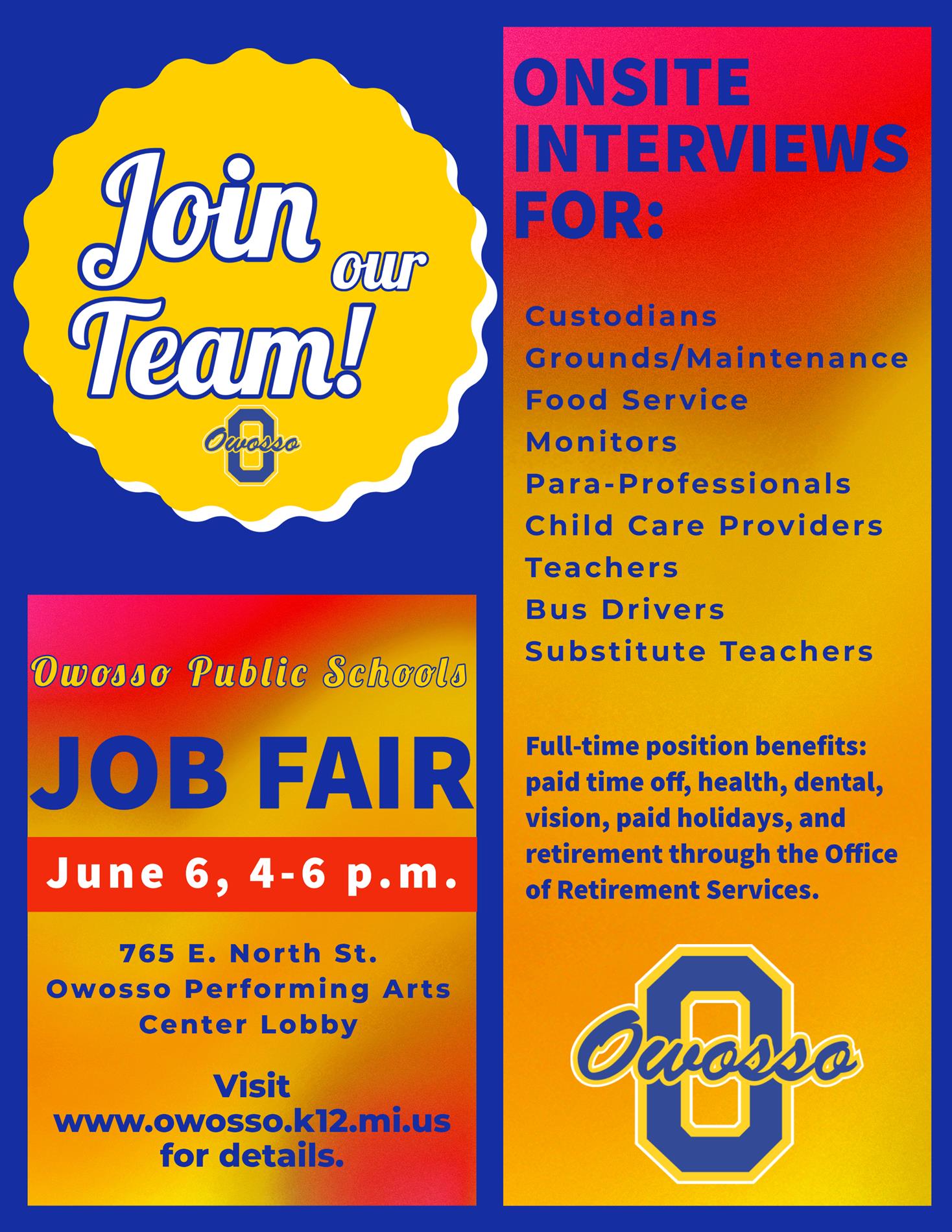 Welcome to the Human Resources web page. Our main responsibilities revolve around servicing the personnel needs of the Owosso Public Schools to ensure the highest level of employee performance to meet the goals of the District. A sampling of the responsibilities of the human resources department are listed below:
Negotiating and maintaining contact with the Owosso Education Association and the Owosso Education Support Personnel Association
Processing Family Medical Leave Act and other employee leave requests
Developing employee evaluation systems
Job vacancy postings, interviewing and hiring procedures
Maintaining state-mandated employee registration reports
Servicing employee compensation/unemployment claims
Developing job descriptions
Conducting internal District investigations
Responding to public inquiries
Hearing appeals of building decisions
Develop press releases for personnel related issues
Coordinating new employee orientation
Processing requests for employee recommendations
Fielding Freedom of Information Requests, and Approving Schools of Choice Applications.
Carrie Yoho Human Resources Director 989.729.5195